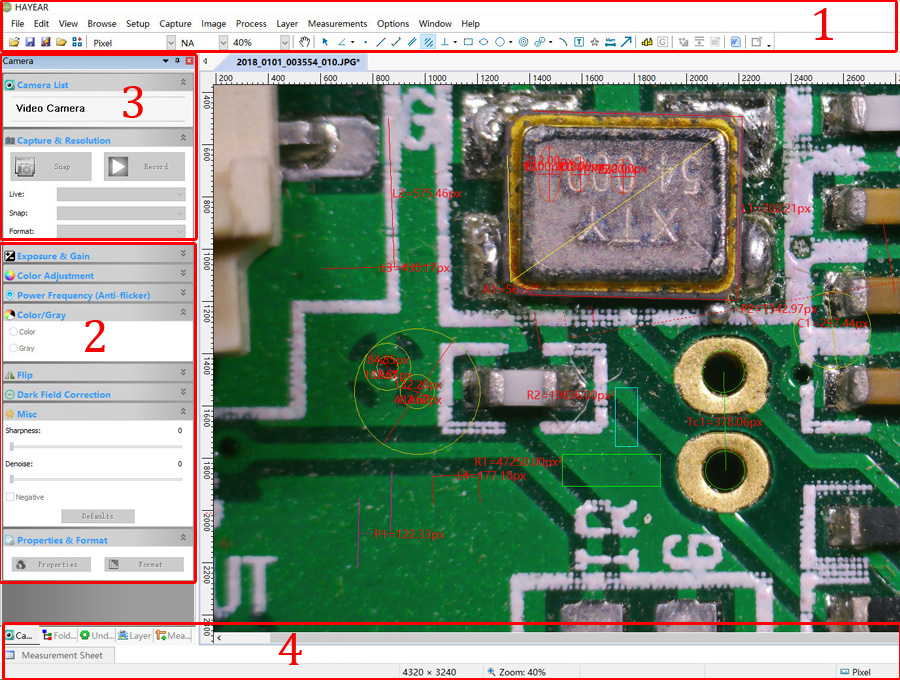 Overview

Hayear is an application for imaging a dynamic image processing , it has the following characteristics:

1. Support a variety of cameras, can switch at any time to use.

2. Using GPU rendering for image previewing, support for live image display of high-resolution and high frame rates.

3. Support dynamic image measurement function.

4. The software interface is easy to operate.

User Interface

1. Toolbar:Take pictures/Recording video/Browse files.

2. Sidebar tab:Switching the rightmost control panels, currently provides camera control and measurement functions.

3. Control panel:Specific camera control and measurement operations.

4. Status bar:Display camera information, Change user interface view, Toggle measure result panel.

5. Main menu:Open setting dialog, show software information, etc.